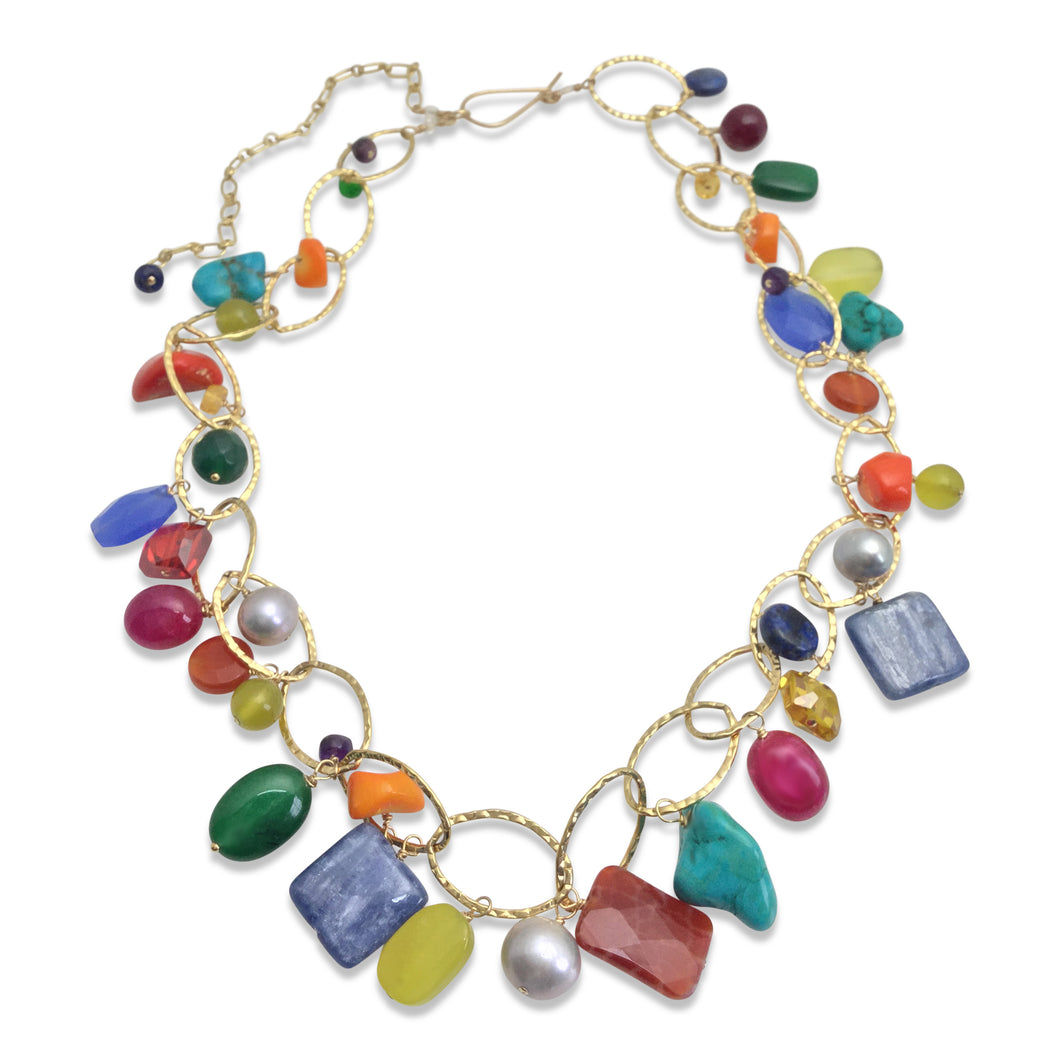 TUTTI FRUITTI LUX ORGANIC NECKLACE
Regular price $398.00 Sale
Vibrant selection of gemstones and pearls, hand-wrapped onto 14 karat gold fill large hammered link chain. Can be worn at shorter and longer length by using extender chain which is part of the necklace (as shown in the video below of the Midnight variant of this necklace). Hand-formed hook clasp. Dramatic and delightful.
MATERIALS
14 karat gold fill, rubies, serpentine, kyanite, turquoise, lapis lazuli, jade, coral, carnelian, amber, amethyst, freshwater pearls.
DETAIL
Twenty inch length with six inch extender.
SKU: NK0077GF